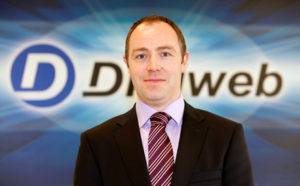 Digiweb acquires Belgian company Mondial Telecom's retail assets in an all cash transaction
Digiweb, Ireland's largest independent telecommunications company has announced the acquisition of the retail assets of Belgian based Internet Service Provider, Mondial Telecom, in an all cash transaction.
The acquisition, which was led by Declan Campbell, Digiweb MD of Consumer Operations & Services, further strengthens the Digiweb presence in Belgium. As a result of the transaction, Digiweb will now serve in the region of 25,000 residential and small to medium sized businesses throughout Belgium with the provision of broadband, fixed line and mobile phone services.
According to José Zurstrassen CEO of Mondial Telecom, "the sale of the retail activity to Digiweb fitted in with Mondial Telecom's strategy to become the main service and software provider of VoIP type solutions. With this transfer of activities Mondial Telecom wanted to keep the service running for their existing loyal customers and Digiweb offered this". 
Digiweb, headquartered in Dublin, is a leading Telecoms provider in Ireland, offering residential and SME's customers a wide range of cost effective broadband and telephony packages. This acquisition supports Digiweb's strategy to grow revenues both in and outside of Ireland.
Founded in Brussels in 1998, Mondial Telecom provides a full range of retail ISP services as well as a convergence solution for voice, text and other types of content to operators all over the world. The last years, Mondial Telecom focus was mainly on the convergence provider business that is now been used by several international operators.
Declan Campbell, MD of Consumer Operations & Services said "this acquisition is a great opportunity for Digiweb as it further grows our operations in Belgium into new areas such as mobile broadband and telephony. Digiweb will now have in the region of 25,000 residential and business users spread all over Belgium. Our ongoing aim is to continue offering excellent service and value in that market." 
"Our recent merger with Viatel has granted Digiweb increased access to the European market and we'll continue to lookout for domestic and International growth opportunities."
Campbell concluded; "All aspects of our Belgian business are managed from Ireland and Digiweb has commenced recruitment of additional positions at our Dundalk based Operational Centre to deal with this expansion". 
 
ENDS

About Digiweb
Digiweb is Ireland's leading independent telecommunications company.  Founded in 1997 and headquartered in Dublin, Digiweb is a full-service national communications and managed services provider. It provides nationwide broadband access, enterprise data networks, data centre and web hosting services, managed services and telephony to residential, business and public sector customers.  By virtue of its national fibre and wireless networks, unbundled exchanges, and satellite services, Digiweb owns and operates Ireland's largest alternative last-mile access network. Digiweb Group is led by CEO & founder Colm Piercy, the 2012 winner of the Ernst & Young Industry Entrepreneur of the Year.
About Mondial Telecom
Mondial Telecom is a Belgian software company providing carrier grade VoIP solutions to Telecom operators. Founded in 1998 and headquartered in Brussels, Mondial Telecom was operating an MVNO providing retail activities in the field of mobile phone, landline phone, internet access and DNS services since its foundation. Today the company is a provider of Voice over IP solutions to telecom operators. Leveraging on 4 years of R&D in IP communication, Mondial Telecom developed a product enabling Cable Operators, MVNOs and MNO's to offer a portfolio of next generation integrating Voice over IP services. With a technology well ahead of the competition Mondial Telecom is the only IP software provider having deployed its solution and successfully launched with 2 major European Cable Operators.