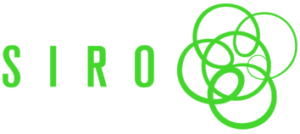 The fastest broadband in Ireland! SIRO powered broadband uses the existing ESB electricity network to deliver fibre optic cables all the way to the home. This technology, known as "FTTH", has no copper connections at any point to slow down the network and can deliver up to 1,000Mbps download speeds. Includes Parental Control features as standard and F-Secure SAFE Internet Security. FREE FritzApps available for remote access to your Fritz!Box.
* Special Offer expires 31/12/2021
Available to new customers and existing customers out of contract at €24.54 per month for 4 months (€54.05 per month for balance of contract). €58.98 per month thereafter. One time €49 activation fee applies. Existing customers in contract wishing to upgrade €54.05 per month with free activation. €58.98 per month after 12 months. All prices include VAT. Service is subject to availability at your geographical location as identified by Digiweb. 12 month contract.
For residential use only. View Terms & Conditions >