All Digiweb customers can now avail of F-Secure SAFE.
F-Secure SAFE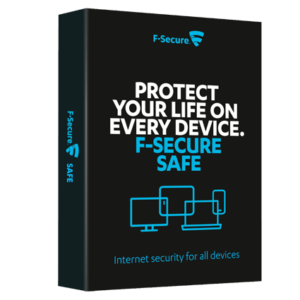 is a internet security service for both PC and mobile users. It combines F-Secure's award-winning technologies into one unified security experience across all your devices. You can now protect your whole family's online activity with a single service.
The best protection in the world is all you need. F-Secure SAFE gives you multi-device Internet security for your PC, Mac, smartphone and tablet. With F-Secure SAFE you can choose your subscription based on the number of devices you want to protect. Installation is simple and fast. Whenever you get a new device you just switch protection from your old one to the new one or add more devices to your F-Secure SAFE account.
F-Secure SAFE protects all your devices against malware, hackers and identity theft. With Parental Control, your children are safe too. You decide what content your children can and can't see and when they can go online. If your smartphone or tablet gets lost or stolen, F-Secure SAFE helps you find it. Secure Internet surfing, banking and shopping has never been easier. F-Secure SAFE is digital freedom for your entire family. Whatever your device, you can always make sure that you are secure with F-Secure SAFE.